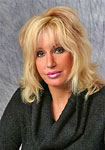 Lori A. Casey, Associate Broker
Office, Medical, Investments, Developments, Property & Asset Management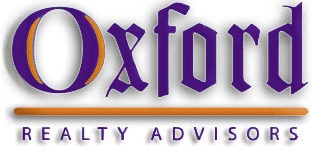 (520) 232-0200
(520) 232-0300 fax
(520) 305-8072 cell
lacasey@oxfordrealtyadvisors.com

PROFESSIONAL BIOGRAPHY, BACKGROUND AND QUALIFICATIONS
Lori has been in the commercial real estate industry for over 28 years in the State of Arizona. She began her professional career with the national retail developer Leo Eisenberg & Co. who developed several Wal-Mart Shopping Centers throughout the United States. In addition to the Wal-Mart projects, Lori has dealt in retail leasing and sales with local, regional, and national Tenants and Landlords. Upon joining CB Commercial, now known as CB Richard Ellis, Lori expanded into the medical submarket due to her expertise and relationships within the medical community representing not only hospitals but physicians, physician groups and other medical related users. Taking the lead in the medical market, Lori became involved in the Office Division, expanding her sphere of influence and expertise. From her transition into the Office Division with a sub-specialty in the medical market and community, Lori has built several long-term relationships in this arena on local, regional, and national levels. Her various specialties and expertise include Tenant/Landlord representation including representing her Tenant clients in the renegotiation of their existing lease agreements, Buyer/Seller representation, as well as the Acquisition and Disposition of small to large portfolio sales within the investment community.
Lori and her team members have also provided clients, both medical and office users, build-to-suit, turn-key facilities meeting their specific requirements resulting in highly successful projects and very happy clients. Oxford Realty Advisors has taken the lead in the Tucson Market by handling the majority of the new office and medical developments that have occurred over the past few years. Lori also represents several owners of office/medical and retail facilities in the leasing and sales of their projects. Oxford Realty Advisors has become a significant source of referrals for brokerage companies not present in the Tucson or Arizona marketplace. Oxford Realty Advisors' partners and recruits sales associates/agents and associate brokers whose previous and current business practices were based on outstanding morals, ethics and philosophy, which match the Oxford Realty Advisors' Management's Vision and Mission. Lori's primary purpose and belief in business and life in general is to be of service to others. Being in real estate on a long term basis should never be merely transactional. Her primary goal is to building long term relationships by providing outstanding commercial real estate services in which all clients/customers involved can make the best real estate decision. Oxford Realty Advisors has grown substantially due to our past and present client/customers' referrals, as well as referrals from local, regional, and national real estate brokerage firms.

PROFESSIONAL EXPERIENCES
Oxford Realty Advisors: 2000 - Present (OFFICE, MEDICAL, INVESTMENTS, DEVELOPMENT, PROPERTY & ASSET MANAGEMENT)

Grubb & Ellis: 1993-2000 (OFFICE, MEDICAL, INVESTMENTS) "Rookie of the Year"

CB Commercial: 1992-1993 (OFFICE, INVESTMENTS)
Weilco West: 1989-1992 (RETAIL)
Leo Eisenberg Company: 1986-1989 (RETAIL)
MAJOR RELATIONSHIPS - Partial Client/Customer List (Past & Present)
· Radiology Ltd

· Metropolitan Life

· New York Life

· Forestry International

· Ernst & Young

· People's Choice TV

· Crescent Real Estate Equities

· Tucson Medical Center

· Holualoa Arizona

· Pima Heart

· 4-D Properties

· Bank of Tucson

· Tucson General Hospital

· Snell & Wilmer

· Anthem Equities

· Urological Associates

· Amresco

· Arizona Bank

· Arizona Laser Eye Center

· Pima County Health Systems

· MONY

· Western Neurosurgery

· Wendy's

· Qdoba

· New England Life

· Southwestern Surgery

· Bank One Arizona

· Holland Investments

· NCH Properties

· Pulte Homes

· Cornerstone Healthcare Group

· Rio West Development

· Heery International

· Pinnacle Mortgage

· Carnes Properties

· Denton Investments

· El Dorado Hospital

· Tucson Orthopedic Instititute

· Tucson Medical Center (TMC)

· Carondelet

· Cottonwood Properties

· Sterling Capital Mortgage

· DESCO Southwest

· 3-D Properties

· Marana Health Center

· Desert Star Recovery Center

· La Paloma Family Services

· AZ Dept. of Economic Security (DES)

· Several Arizona Community Physicians
(Primary Care Practices)

· Several Attorneys, Accountants and Other Medical Practices
AREAS OF SPECIALIZATION
· Exclusive brokerage and team marketing of professional office, medical and retail, land, investment, developments and property management.
· Development of multi-tenant, build-to-suit office, medical and retail buildings
· Exclusive client/customer representation for leasing and/or acquisitions of corporate office, medical, retail, investment, and industrial land
· Financial analysis of lease, sale, development or re-development of existing facilities
· Coordinating and working with the appropriate Oxford team for out of state clients/customers and outside brokerage houses that do not have a main point of contact to facilitate and assist their Arizona or Tucson transactional needs.
· Management, leasing and sales of large investment portfolios.
· Consulting on professional office, medical, retail, land, investment and developments on individual or multi-portfolio properties and Asset Management
· Corporate Services; capacity to handle local, regional and national corporate leases (lease auditing, lease management, lease renewals and expansions and new facility leases) and corporate facility sales and acquisitions.
MAJOR PROJECT AND DEVELOPMENT INVOLVEMENT (PARTIAL LIST)
La Cholla Medical Park

-Medical- 71,349 SF

Skyline Esplanade/Pima Canyon
-Office- 75,000 SF

Camp Lowell Corporate




-Office- 75,000 SF

Glenn Medical Village
-Medical- 35,000 SF

Ina Corporate Park
-Office-90,000 SF

Pima Wilmot Office Plaza
-Office-45,000 SF
AFFILIATIONS
· Honored as 'Who's Who Among Executives and Professionals'

· Recognized in the Wall Street Journal.
· Contributor to various local, regional and national charitable organizations
· Support and Participation in University of Arizona Aurora Foundation mentorship programs
· Former Angel Charity member
· Former ICSC Member